Virginia "Ginny" Ball | Business Owner/ Whittier First Day | Whittier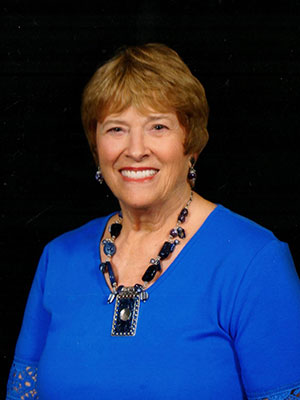 Ms. Virginia "Ginny" Ball is the City of Whittier's longest-running property owner. She has owned Woodruff Properties for more than 50 years, a Whittier-based property management company, and is the current board member of the Uptown Whittier Improvement Association. She is also the Chair of the Whittier Apartment Owners Association, a committee that began as a branch of the Whittier Chamber of Commerce and has since grown to serve local property managers throughout the Whittier community by bringing landlords and tenants together to better understand their rights, discuss impactful legislation, and identify local resources.
Ginny serves as a board member for the Whittier Public Library Foundation with the remodel of the Whittier Central Branch Library and was on the founding board and current board president of the East Whittier Arts Foundation. Ginny is a past Board president of the American Association of University Women, Whittier Historical Society, National Charity League, P.E.O. Whittier Reciprocity, and the Assistance League of Whittier.
Ginny was a founding board member and past president of Whittier First Day's establishment in 2001, a transitional-living facility dedicated to housing homeless residents that has served over 2,300 individuals. Her advocacy for the unhoused was instrumental for Whittier's second shelter facility, which opened in August 2021 during the COVID-19 pandemic.
---
Andrea Bautista | La Puente Helpers | La Puente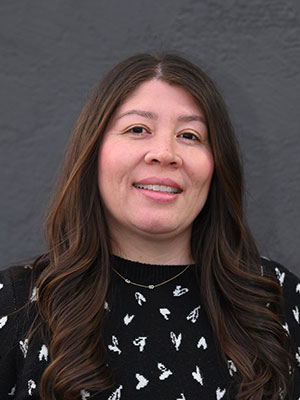 Andrea Bautista is an educator, having taught in Whittier at Broadoaks School and currently teaches at Wallen L. Andrews Elementary.
During the pandemic, Mrs. Bautista organized food drives to support our local families in the community as well as, partnered with small businesses in the City of La Puente in efforts to deliver weekly meals to families during the holidays. Her collaboration with local small businesses in her community led her to spearhead the Yellow Heart Memorial Project to honor the lives of community members that were lost due to COVID-19 and a cultural Dia de los Muertos Ofrenda for her community.
---
Lilia Bozigian | Principal, Whittier Union High School District | Whittier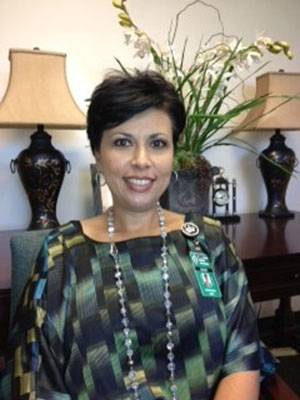 Ms. Lilia Bozigian has been an educator at Whittier Union High School District for 25 years. She began her career at Pioneer High School in 1997 and started the AVID program in 2000, a college readiness system that supports students to be the first in their families to attend college. Through her support and guidance, the school has increased its performance and has a college readiness rate of 64.6%.
Under Lilia's leadership as Principal, in 2021 Pioneer High School was named a California Distinguished School.
---
Hanh Bui | Los Nietos School District | Los Nietos-Whittier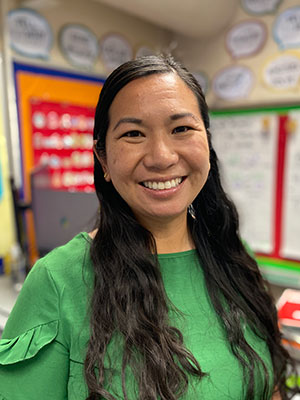 Ms. Hanh Bui has served as an educator for the Los Nietos School District for over 16 years. During the COVID-19 pandemic, she skillfully delivered quality instruction to her students in a virtual format by expanded her technological knowledge. She has certified herself in the area of instructional technology, Apple Teacher, Google Certified Level 1 teacher, Class Dojo Mentor, and many more programs. All of her technology certifications she received allows her students to receive high-level content in a virtual format. Ms. Bui received the distinction of being named the Epic! Reading Teacher of the Year in 2018 and was featured on KTLA Channel 5.
Ms. Bui serves the community coordinating literacy nights for parents, designing standard-based physical education lessons for her fellow teachers, and served on numerous parent/school advisory councils.
---
Lucy Crabb | La Mirada Theater of the Performing Arts | La Mirada
For more than 27 years, Lucy Crabb has provided outstanding leadership and volunteerism in her community. She has been an active usher with the La Mirada Theatre for the Performing Arts and a member of the Friends of the Theatre since 1994. For many years, Ms. Crabb represented the Friends of the Theatre as a Welcoming Committee Member and continues to serve as an ambassador for several other committees. During the City's eight-week summer concert in the park series, Ms. Crabb serves as a friendly and reliable volunteer at the theatre booth promoting the theatre's presentations and productions to those in attendance.  In fact, Ms. Crabb volunteers an average of 600 service hours each year for the City of La Mirada and the theatre.
Ms. Crabb's heart for service extends beyond the Theatre and Friends Usher Membership. She has consistently volunteered as a poll worker for the city and county elections, assisted with the city's annual Disaster Drill, represented the theatre at many community events, and assisted with the H1N1 Flu Clinic.
---
Erika Cuellar-Torres | Los Angeles Homeless Services Authority | La Mirada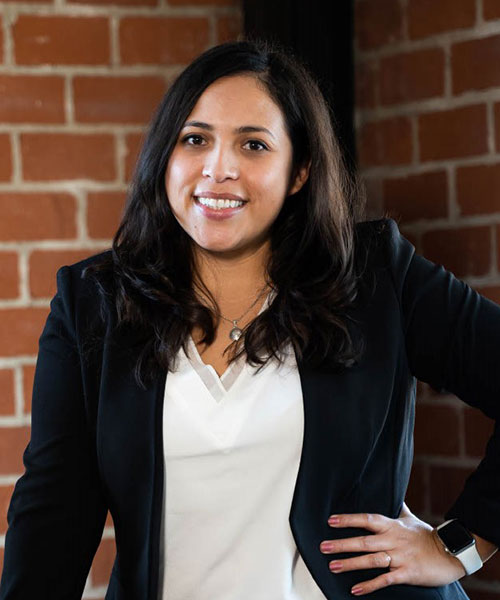 Erika was born in South Central, Los Angeles and currently resides in La Mirada. As the eldest daughter of immigrant parents in a family of four, she quickly found herself acting as the family's accountant, attorney, health advocate, and general interpreter. She attended college of the University of Santa Cruz and majored in Cell Biology, and later returned to Los Angeles to complete her Masters in Neuroscience at Cal State Los Angeles before deciding to pursue a PhD in Neuroscience in Portland, Oregon.
Later in life, she began work in the non-profit arm of SoLa Impact where she led efforts to distribute scholarships and organize local food and donation drives. During the pandemic, she led efforts to provide essential needs to the community, including Wi-Fi hotspots for families, Chromebooks, and more food drives.  
Erika currently works for the Los Angeles Homelessness Services Authority (LAHSA) as the Associate Director of Data Management.
---
Sylvia Foltz | Founder of the National Charity League, Whittier Chapter | Whittier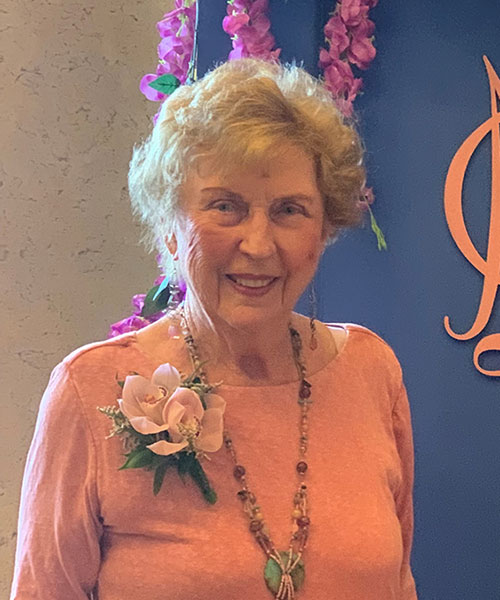 Mrs. Sylvia Foltz founded the National Charity League, Whittier Chapter in 1967, a mother-daughter volunteer organization. Mrs. Foltz just celebrated her 95th birthday this past December. As a passionate philanthropist, she continues to volunteer and participate in numerous organizations in the community.
She has served as the President of the Whittier Assistance League, Chair of YMCA, Charter President of Los Angeles California Women for Agriculture, Vice President of the 1987 Whittier Centennial, past president of American Association of University Women, Whittier Historical Society, Friends of the Shannon Center and many more. Currently, she is the President of the East Whittier Women's Improvement Club.
---
Soledad Gomez | Sol's Place Thrift and Vintage | Norwalk
Soledad Gomez was raised in Hawaiian Gardens and has lived in Norwalk for eight years. As a single mother of two, Soledad worked her way through college, where she earned her Bachelor's in Sociology and her Master's in Public Policy and Administration from Cal State Long Beach. Soledad gave birth to her first child when she was only sixteen years old, which meant that she needed to focus on her children's needs above her own needs. Soledad often shopped at thrift stores to ensure her children always looked their best.
During the pandemic, Soledad opened Sol's Place Thrift and Vintage located in Norwalk, where she repurposes items such as shoes, clothes, vintage home décor, and vinyl records, among other things. Soledad works with non-profits to send clothes and shoes to those in need and often refers customers to vital resources. She often helps customers with their resumes and holds mock interviews to help job seekers, remembering that she herself was in their place at one point in her life.
---
Christine Knight | El Monte/South El Monte Chamber of Commerce | South El Monte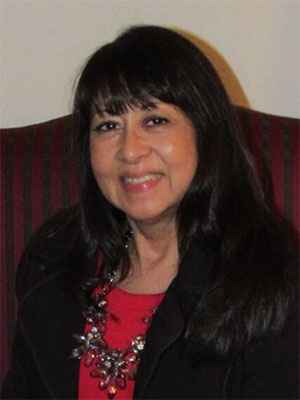 Ms. Christine Knight was raised in El Monte and South El Monte and serves as the Director of Membership and Marketing with the El Monte/South El Monte Chamber of Commerce where she was also a member of the Board of Directors. Currently, she is the President of the Miss Friendly El Monte/South El Monte Pageant Association and created the Mr. Friendly, Mini Ambassador and Miss Teen Program, to further develop pageant platforms addressing drug awareness, water conservation, autism, bullying, suicide prevention, arts and dance.
On her spare time, she supports the El Monte Union High School District as a Community Liaison for the homeless where she successfully garnered fiscal donations from a radio station to assist the community and students. She also created the Homeless Resource Fair and sewed 75 quilts. Her efforts with the district has had a very human impact on students experiencing homelessness and supporting their success while mentoring them to pursue their passions.
She continues giving back to her community as the founder of the Annual Christmas Toy Drive that donates toys to the Emergency Resources Association El Monte/South El Monte and regional nonprofit organization in need. She also hosted several community events such as Job Fairs in the Cities of El Monte, South El Monte, and Baldwin Park, Plant a Tree Day, Jog-a-thon, Inspire, Back to School Resource Fair and raised $20,000 at a Car Show at Arroyo High School.
During the pandemic, the hosted can food drives for Shepherd's Pantry, connected and assisted business owners in completing fiscal aid assistance applications, and volunteered connecting with elderly residents to supply their needs.
---
Angie Medina | Whittier Latino Coalition | Whittier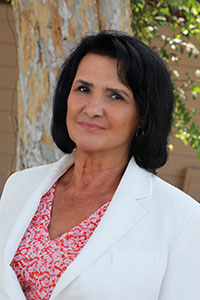 Ms. Angie Medina is a longtime resident of Whittier and founder and Chair of the Whittier Latino Coalition. She is motivated by her drive to promote and ensure the civic participation and political empowerment of Latinos. under her leadership, the Whittier Latino Coalition led vital efforts that resulted in the creation of council district in the City of Whittier.
She began her career serving the Los Angeles County Department of Health Services where she worked for 33 years. As Chief of Admissions and Financial Services at County USC Medical Center, Angie was responsible for generating all hospital revenue and recruiting Latinos into management positions. In addition. she also served as Chief of Operations and Director of Children's Health Outreach Programs, where she managed a $25 million outreach grant contracting with nonprofit agencies to identify health coverage programs for uninsured children.
Angie has worked as a volunteer on various Boards, including the National Hispanic Media Coalition, the Wall Las Memorias, and as President of the Los Angeles County Hispanic Manager's Associations, amongst others.
She has served as a member of the California State Domestic Violence and Minority Health Council and currently as a member of the California State Dental Board as an appointee by California Assembly Speaker Anthony Rendon and the Los Angeles County Library Commission as an appointee by Los Angeles County Supervisor Janice Hahn.
---
Elsa Rios | Social Security Administration | Whittier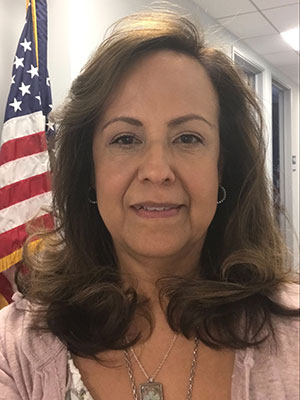 Ms. Elsa A. Rios has worked for the Department of Social Security for over 39 years and will have completed 40 years of public service this year.  Forty years ago, she began as a clerical and has worked way up to the management level, she is currently a Hearing Officer Director for the Office of Hearings Operations.  She manages a staff of 30 employees which consist of Administrative Law Judges, Attorneys, and support staff which handle disability applications. Her dedication over the years has helped many applicants receive the support they need from the Administration in a timely fashion.
---
Dora Sandoval | Kiwanis 605 | Norwalk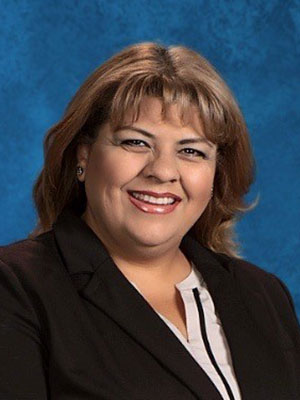 Dora Sandoval is a long-time resident and product of our local school in the City of Norwalk and is the Charter President of the Kiwanis 605. Dora served as a Board President and Member of the Little Lake City School District from November 2015 to 2020. During her tenure, she championed $125,000 funding for the William Orr School and Sarah Mendez Park playground for students and the community.
Dora is the founding member of Mujeres Extraordinarias, Co-Chair of the Young Latinas Empowerment Conference, on the Norwalk Education Alliance committee, serves on the Norwalk Chamber of Commerce Board of Director, a member of Soroptimist International Santa Fe Springs/Norwalk, and is the Past President of the Norwalk Lions Club.
She has served as chairperson of the Lake Center School Site Council, Board of Directors of the Little Lake Educational Advancement Foundation, the California School Board Associations Delegate Assembly, and Board of Directors of the California Latino School Board Association.
Her civic contributions have included service to the on the Norwalk Public Safety and Social Services Commissions and on the Committee for Miss Santa Fe Springs pageant.
---
Rosalie Sinapi | Hacienda La Puente Unified School District | Hacienda Heights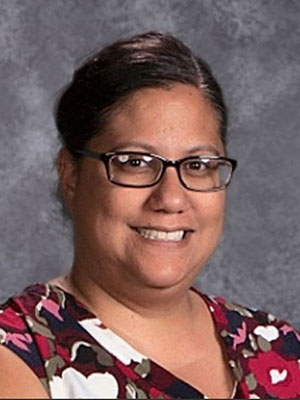 Rosalie (Rosie) Sinapi has served Hacienda La Puente Unified School District (District) students, families, and communities since 1998 in the capacity of teacher, Teacher on Special Assignment, Assistant Principal, Principal, and community volunteer. In her various roles, Rosie's leadership has led to significant movement in expanding STEM education, Dual Language Immersion, New Pedagogies for Deep Learning, and community engagement.
In the 2020 school year, Principal Sinapi's school was one of the District's first to adopt a C-STEM curriculum to augment students' access to hands-on math instruction through the robotics, coding, and physical computing program. In addition to successfully integrating Computer Science into the curriculum, Rosie has been a strong advocate for the Spanish Dual Language Immersion Program at her school. Her dedication to being an active leader in ensuring continual program improvement contributed to the District's recent recognition by the California School Board Association (CSBA) with a Golden Bell Award.
Another incredibly distinctive accomplishment Mrs. Sinapi has led her staff to achieve is the implementation of New Pedagogies for Deep Learning, a global initiative aimed toward increasing student engagement through building on learner strengths and interests, creating new knowledge using real-life problem solving and application, and encouraging all students to develop voice and agency in their learning.
Beyond her exceptional professional work, Rosie has volunteered her free time to support community youth organizations such as the local Girls Scouts troupe and Robotics team, to name a few.
---
Agnez Vasquez | Tustin Unified | Whittier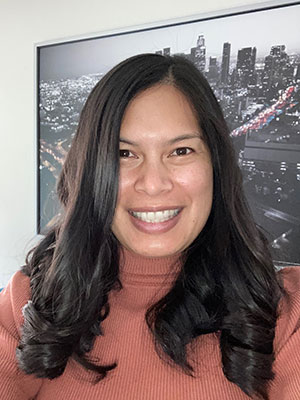 Ms. Agnes Vasquez has worked in education for over 20 years. She is currently the Assistant Principal at Hicks Canyon Elementary School in Irvine. Before joining Tustin Unified, she was the Associate School Director for The Broadoaks School of Whittier College. Prior to that, she was an administrative designee and elementary teacher in the Lawndale Elementary School District.  She has also served as a Cotsen Foundation fellow and coach, as well as inquiry coach for the Whittier College Clear Credential Program. She is dedicated to continuing to provide all students the best educational experience, and support their academic and social emotional learning so they can develop the skills needed to succeed in an ever-changing world.