January 2022: A Snapshot of Resources
Happy New Year! Firstly, I hope you and your loved ones are staying safe and healthy through this winter COVID-19 surge. In the state, Governor Newsom has deployed the National Guard to ensure equitable distribution of PCR and rapid testing. As information becomes available, my office will provide updates on this website as well as my social media accounts.
As always, I am reaching out with a snapshot of important resources from our state agencies and community based organizations.
COVID-19 Testing Information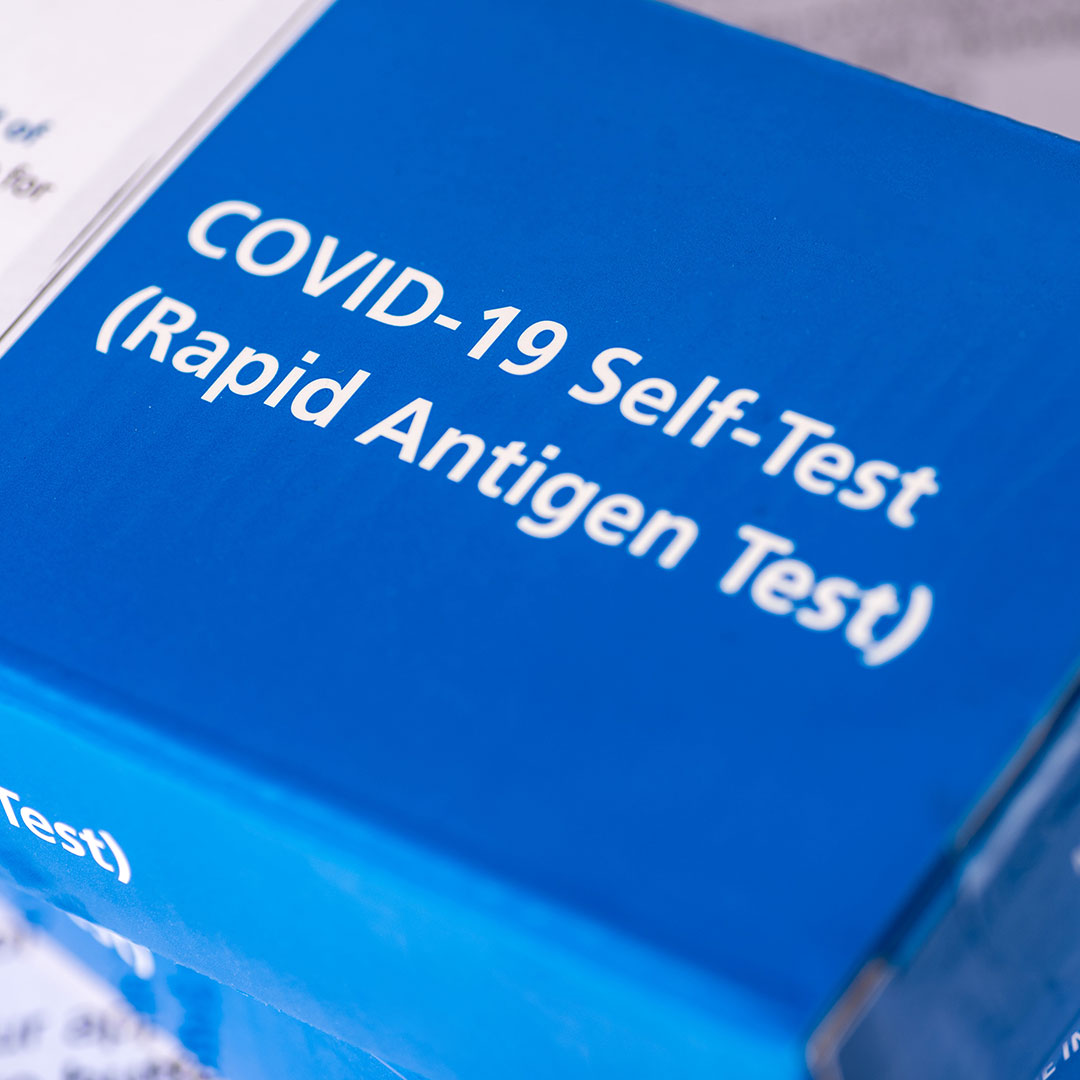 Last week, the federal government launched COVIDtests.gov, which is a website that allows individuals to order free at-home COVID-19 antigen tests delivered directly to one's home. We want to make sure that all Californians are able to access these tests.
Here is what we know about the federal effort:
Individuals are able to order online at www.covidtests.gov
Every home in the U.S. can order four (4) free at-home COVID-19 tests
Tests are free and will be shipped by the U.S. Postal Services
Tests should arrive within 7-12 days from order
Additionally, you can visit the state's COVID-19 resources website covid19.ca.gov to find options for testing closest to you.
---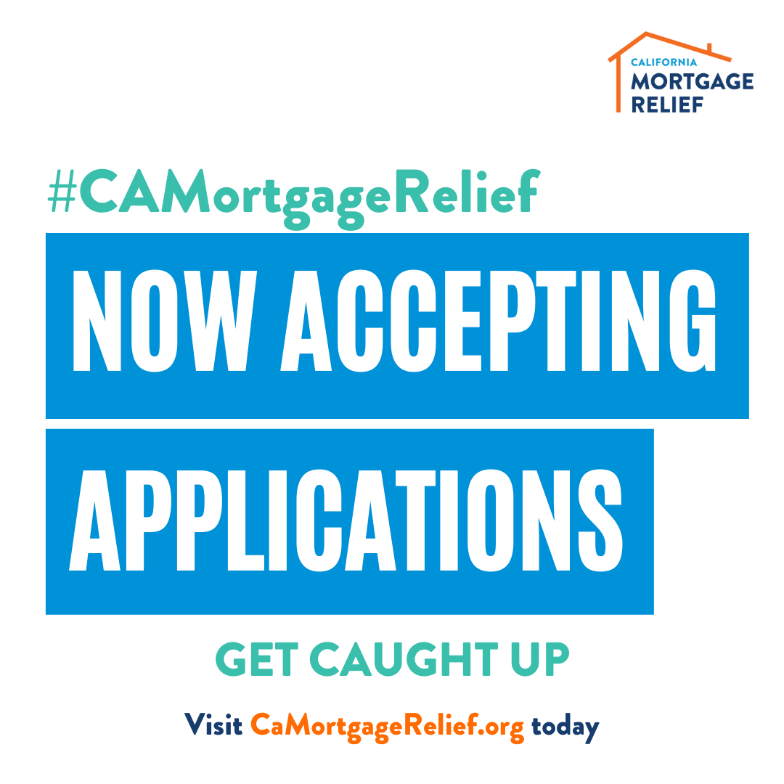 California Mortgage Relief
The American Rescue Plan Act's Homeowner Assistance Fund awarded $1 billion to California to launch the California Mortgage Relief Program to provide one-time payments to qualified homeowners who have fallen behind on their housing payments or reverse mortgage arrearages due to the financial hardship caused by the COVID-19 pandemic. Assistance provided through this program is not a loan and does not need to be paid back.
Are you a homeowner? Check your eligibility and apply online at CaMortgageRelief.org.
---
Covered California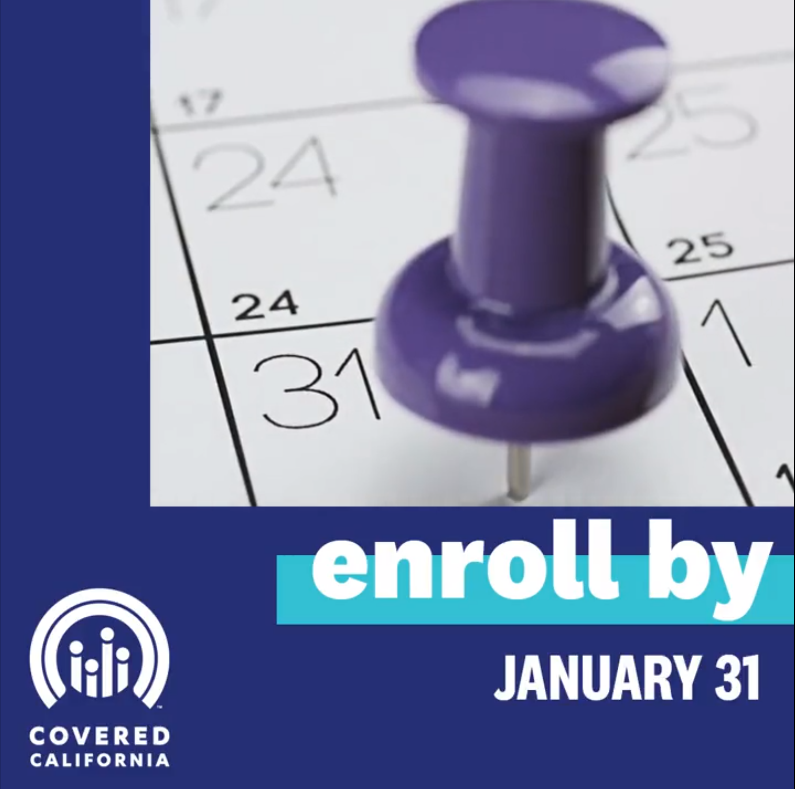 Are you in need of affordable healthcare coverage at no to low cost?
There's still time to apply through Covered California! The deadline to enroll in health insurance for 2022 is Monday, January 31. Don't wait to get covered!
---
Cash for College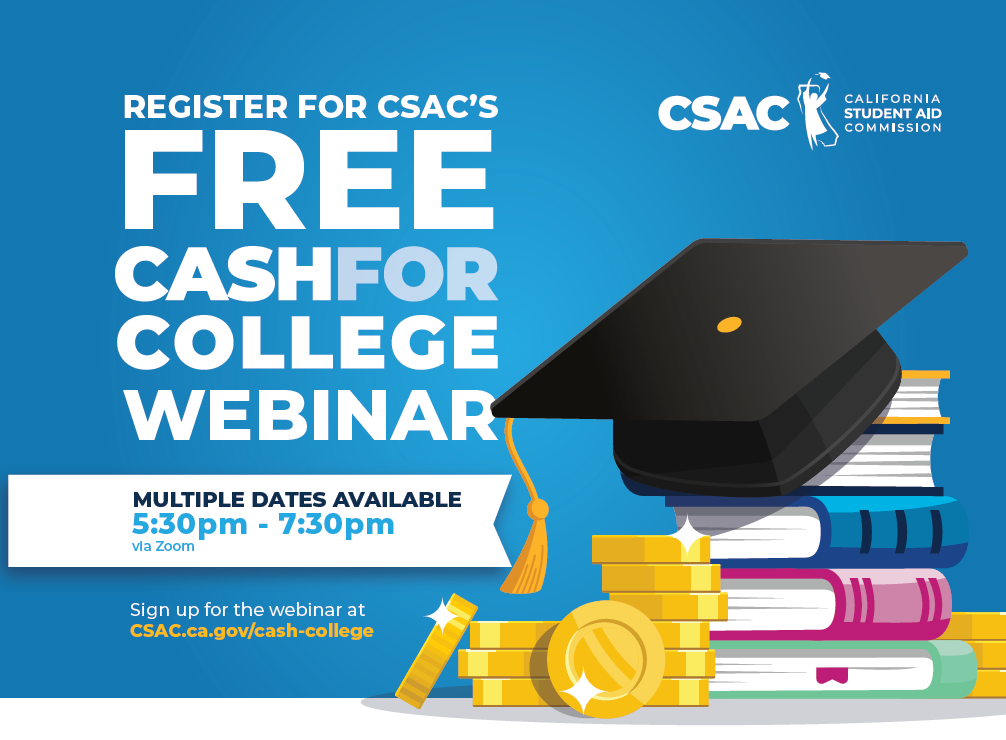 Apply for financial aid today! The deadline to qualify is Tuesday, March 2, 2022.
You may also be eligible for the Cal Grant or the Middle Class Scholarship Act. The Legislature has worked to improve these scholarship programs to help make college more affordable for California students and their families.
The Cal Grant program ensures any qualified student will not be turned away from a college education because they cannot pay for it.
For students who do not qualify for the Cal Grant program, California offers another program to help: The Middle Class Scholarship Act (MCSA). Students apply for the MCSA when completing a Free Application for Federal Student Aid (FAFSA) by March 2. They must also have a "C" average.
The Cal Grant and MCSA are also available for undocumented residents. Information about these programs and workshops to assist you when applying are available at the Student Aid Commission's website.
---
Commission on the Status of Women and Girls Grant Funding Opportunity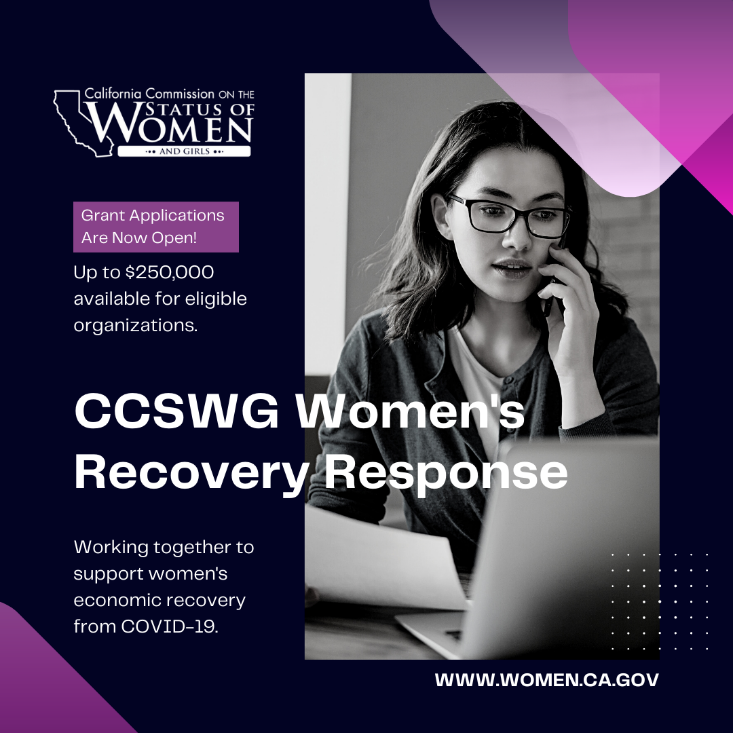 The California Commission on the Status of Women and Girls' (CCSWG) Women's Recovery Response Grant Applications are now open! $5 million in grants are available for eligible applicants.
CCSWG is accepting grant applications from local women's commissions and local government entities for the purpose of establishing new women's commissions, and nonprofits serving women and girls for its 2022 Women's Recovery Response effort.
Applications are due by 4 p.m. on Friday, February 4, 2022. All application materials, eligibility requirements, and submission guidelines are available online at the CCSWG website.
---
Small Business Administration – Paycheck Protection Plan Loan Forgiveness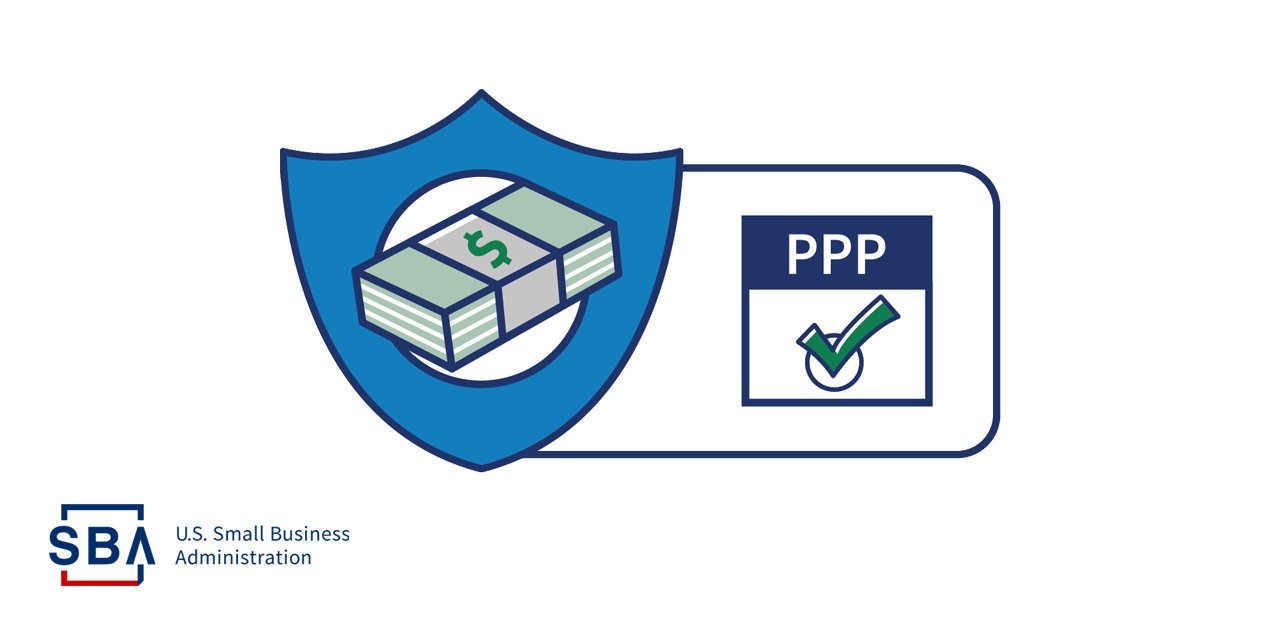 If your business was the recipient of funding for the Paycheck Protection Plan (PPP), you may qualify for loan forgiveness! Borrowers can apply for forgiveness if your loan was at or below $150,000.
A borrower can apply for forgiveness once all loan proceeds for which the borrower is requesting forgiveness have been used. Borrowers can apply for forgiveness any time up to the maturity date of the loan. If borrowers do not apply for forgiveness within 10 months after the last day of the covered period, then PPP loan payments are no longer deferred, and borrowers will begin making loan payments to their PPP lender.
To learn more, visit the PPP Loan Forgiveness webpage.
---
California Senior Legislature Accepting Applications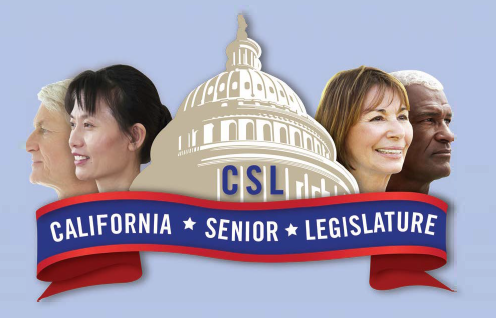 The California Senior Legislature (CSL) is seeking your assistance to fill the CSL Senior Senator and Senior Assembly Member positions.
As a reminder, the CSL is a volunteer body that is comprised of 40 Senior Senators and 80 Senior Assembly Members. Every four years the CSL conducts elections for Senior Senators and Senior Assembly Members. 2022 is the next election year. Applications are due by Thursday, March 31, 2022 and elections conducted by the Area Agency on Aging in PSA 19 (Los Angeles County) will be completed by Tuesday, May 312022. Each newly elected CSL member will be sworn in at the 2022 Annual Session held in October in Sacramento.
Find more information on the CSL website.
---
Older Adult Services from the California Department of Aging
A part of the California Health and Human Services Agency, the California Department of Aging (CDA) administers programs that serve older adults, adults with disabilities, family caregivers, and residents in long-term care facilities throughout the State.
Use this checklist to determine which resources can best serve you or your family today: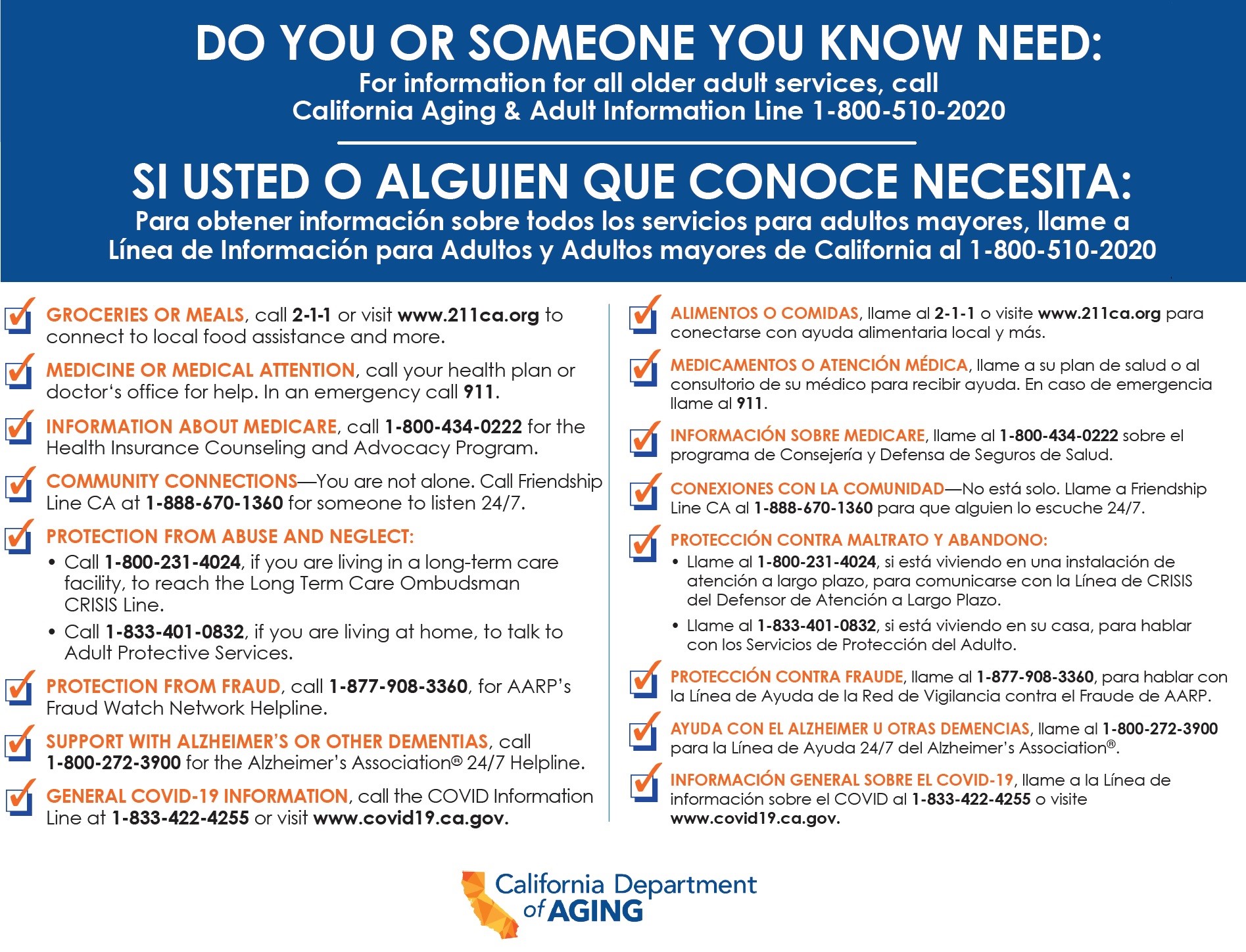 ---
Domestic Violence Resources
If you are a victim of domestic violence, remember that police officers are still available to help. Call 911 if you are in immediate danger.
For in-district resources, call the Women's and Children's Crisis Center (562) 945-3939, available 24/7, or visit their website at wccshope.org.
For national resources, help or advice, visit National Domestic Violence Hotline website or call 1-800-799-SAFE (7233).
---
Upcoming Events
Hacienda Heights Homeless Count
I encourage you and others to volunteer for the 2022 Greater Los Angeles Homeless Count, the annual census that counts our neighbors experiencing homelessness in need of our support. This year, my office is coordinating with the Los Angeles Homeless Services Authority for the count in Hacienda Heights:
Tuesday, February 22
8 p.m.
Hacienda Heights Community Center
1234 Valencia Ave
Hacienda Heights, CA 91745
Interested in Volunteering?
Sign up in teams of 2 (recommended)
Wear a mask
Unlike previous years, this year the count will be paperless!
Personal Mobile Device needed
Personal Vehicle Needed (count will be conducted strictly from your vehicle)
Register today as space is limited!
If my office can ever be of any further assistance, please do not hesitate to call me.
Sincerely,
Lisa Calderon
Assemblymember, 57th District