June 2021: Providing an Overview of Resources
As of June 15, the California Economy has officially reopened and together we are beginning to Build Back Better. However, the impacts of the COVID-19 Pandemic have had far-reaching effects that are still lingering. To assist my constituents, I have compiled the latest in resources for the residents of the 57th Assembly District.
---
Housing is Key – California Rent Relief Resources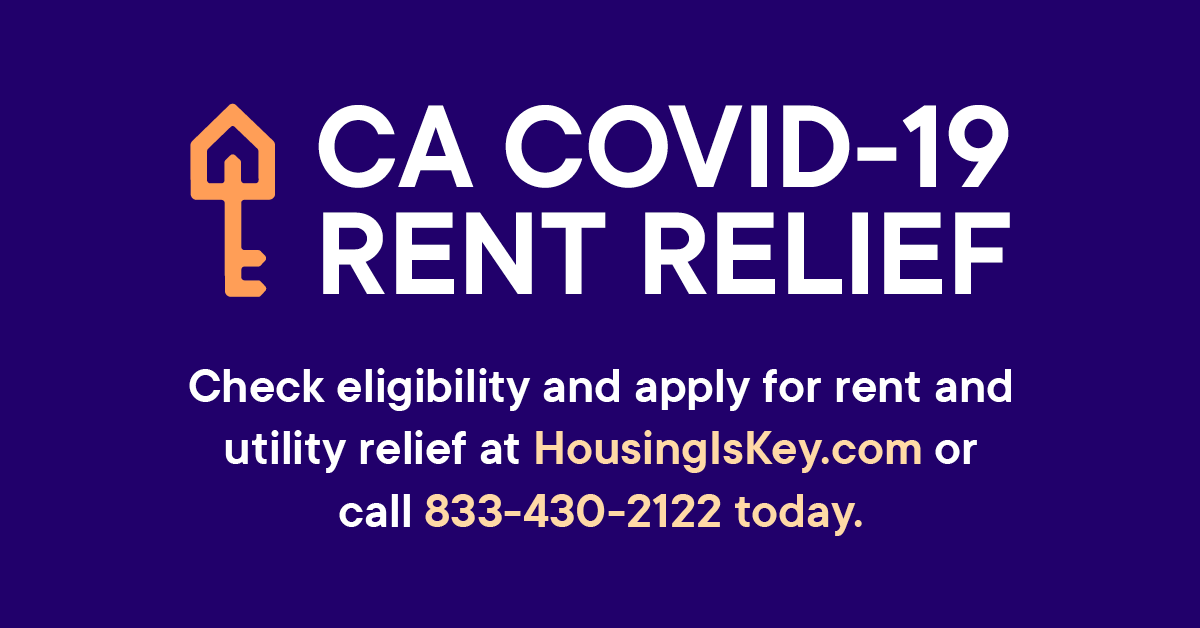 Currently, the State Legislature is working to extend California's eviction moratorium and increase funding for the CA COVID-19 Rent Relief program to help income-eligible households pay rent and utilities. There may still be time to apply to receive assistance.
For additional information, to find a Local Partner Network organization near you, or for eligibility and application help, call the CA COVID-19 Rent Relief Call Center at 833-430-2122 or visit HousingIsKey.com.
Locally, the County of Los Angeles has extended the moratorium on evictions through September 30th. To learn more about the County's extension and resources, visit dcba.lacounty.gov
---
CalFresh Program

Need assistance paying for food? CalFresh may be able to assist you!
CalFresh is for people with low-income who meet federal income eligibility rules and want to add to their budget to put healthy and nutritious food on the table. Visit the CalFresh Program webpage for more information.
If you require additional assistance, please do not hesitate to reach out to my office.
---
Small Business Administration – Paycheck Protection Plan Loan Forgiveness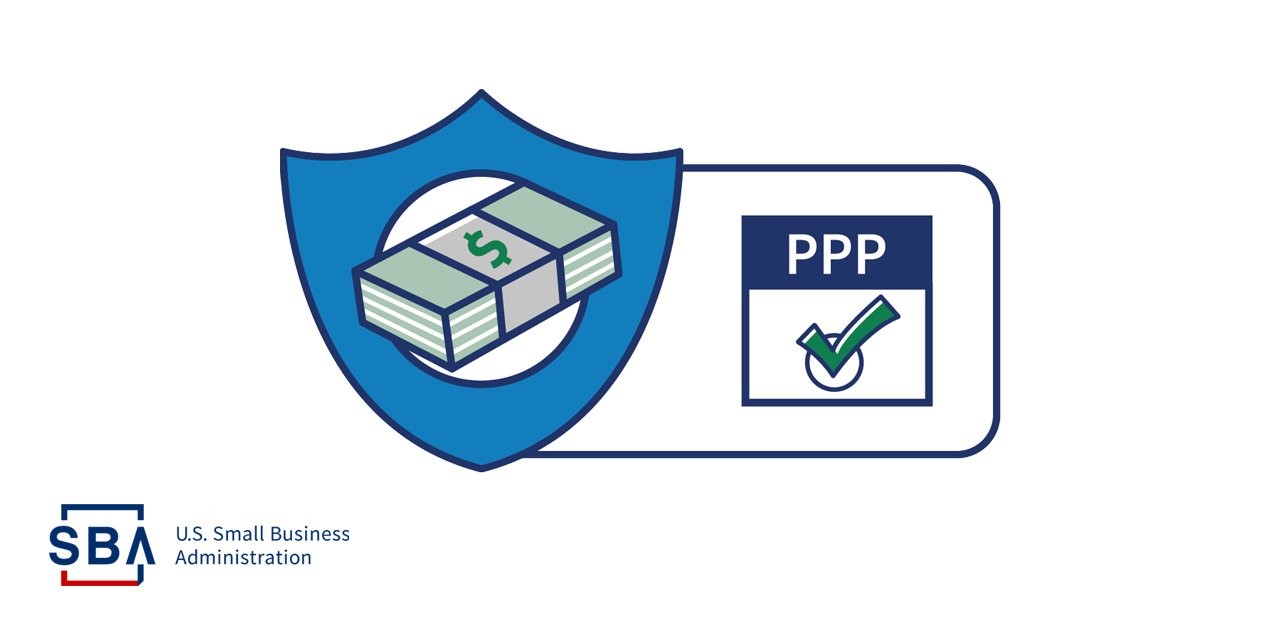 If your business was the recipient of funding for the Paycheck Protection Plan (PPP), you may qualify for loan forgiveness! Borrowers can apply for forgiveness once all loan proceeds for which the borrower is requesting forgiveness have been used.
Borrowers can apply for forgiveness any time up to the maturity date of the loan. If borrowers do not apply for forgiveness within 10 months after the last day of the covered period, then PPP loan payments are no longer deferred, and borrowers will begin making loan payments to their PPP lender.
To learn more, visit the PPP Loan Forgiveness webpage.
---
Dial-a-Ride for Los Angeles County Residents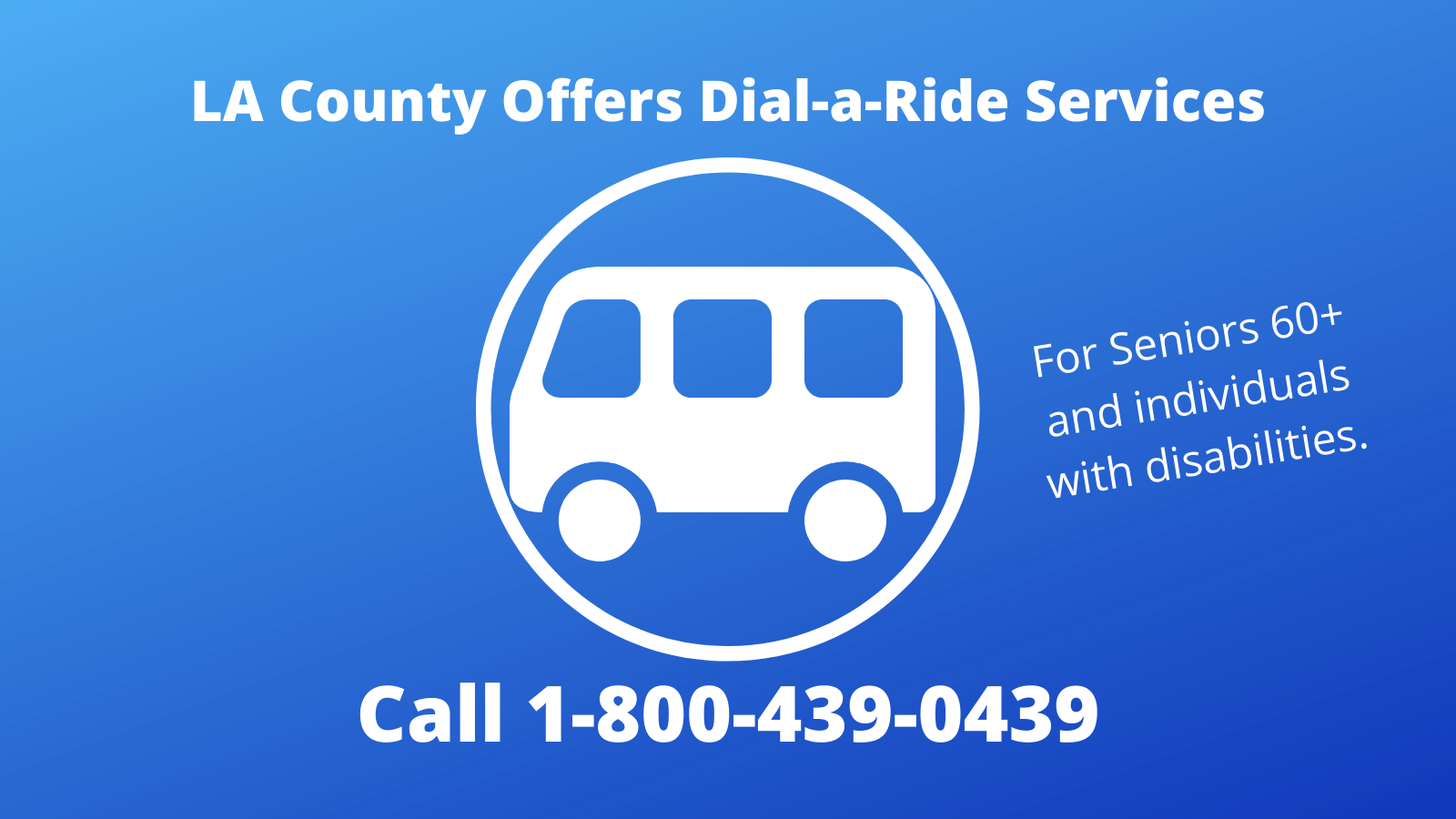 LA County Dial-a-Ride, a pilot program, allows individuals to make same day appointments that include trips to neighboring health centers.
The services is for Seniors 60+ and individuals with disabilities who reside in unincorporated Los Angeles County. The service runs Mondays, Wednesdays, and Fridays from 8 a.m. to 4 p.m..
To schedule your ride, please call 1-800-439-0439.
---
Reporting Hate Crimes in Los Angeles County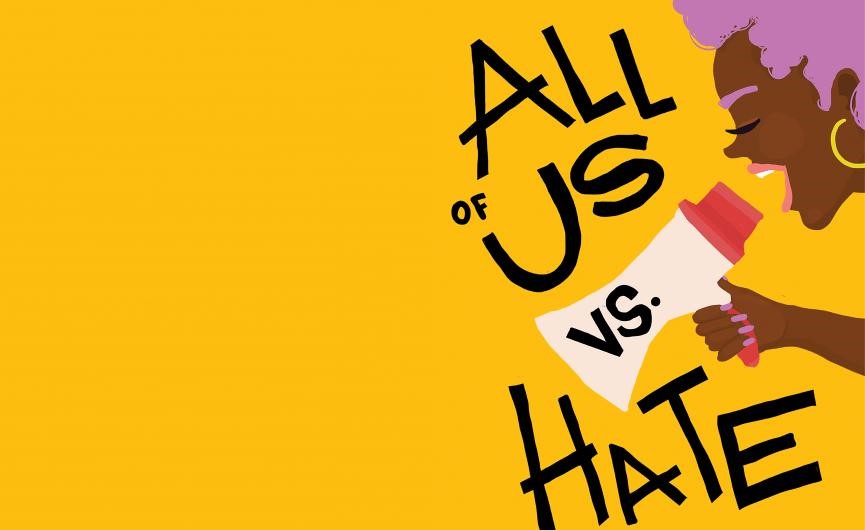 This past May, the LA County Board of Supervisors passed a motion to create a public messaging campaign in response to the dramatic rise of anti-Asian rhetoric and hate crimes and to raise awareness of important resources available to Los Angeles County residents.
When reporting a hate crime, 211 LA County provides specialized services that includes the Anti Hate Reporting Hotline, which takes reports, by phone, or online, of hate crimes, hate acts, and incidents of bullying which have occurred within Los Angeles County.

Community Resource Advisors collect reports regarding hate crimes, hate incidents, and bias motivated behavior. When filing a report as a victim, witness, or advocate for a victim of hate crimes, hate acts, or bullying, reporters will be referred to resources in their local community and have the option to receive personalized follow up from a 211 Care Coordinator.
Reported information can be submitted anonymously and will help identify areas in need of resources such as education and crime prevention. For those that prefer to report online, an online reporting form is available at 211LA.
---
Drought Tolerance and Summer Heat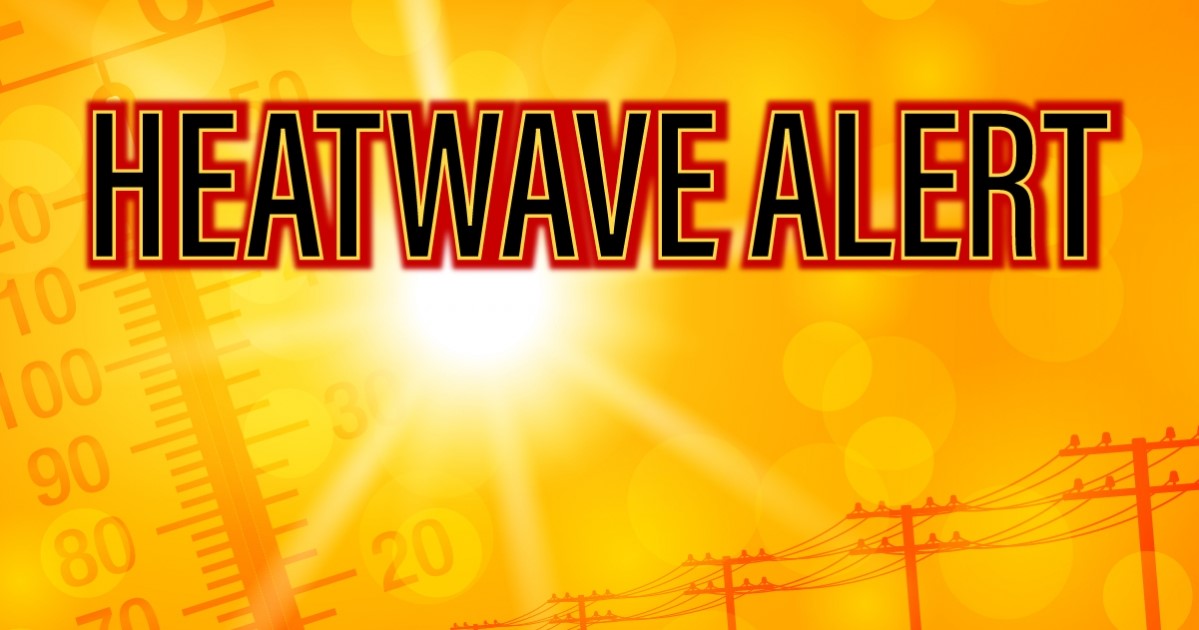 The summer months have quickly approached and excessive heat and drought are in the forecast! Follow the tips below to learn how to combat extreme heat waves and becoming Water Wise:
Beating the Heat
During extreme heat events, everyone needs to take precautions to avoid heat-related illness, especially older adults, young children, outdoor workers, athletes, and people with a chronic medical condition who are especially sensitive to negative health impacts from extreme heat. Los Angeles County Public Health offers the following recommendations during high temperature days:
Drink plenty of water and keep hydrated throughout the day.
If you must go out, plan your day to avoid going out during the hottest hours, and wear sunscreen. Wear lightweight, light-colored clothes, and wear a hat or use an umbrella.
Cars get very hot. Never leave children or pets in cars and call 911 if you see a child or pet in a car alone.
Beware of heat-related illness, like heat stroke and call 911 if you see these symptoms: high body temperature, vomiting, and pale and clammy skin.
Check on those at risk, like those who are sick, older adults, pregnant women, and children, and those who live alone.
If you are wearing a mask, avoid strenuous workouts wearing face coverings or masks not intended for athletic purposes.
For more tips and information on cooling centers available throughout Los Angeles County, visit ready.lacounty.gov.
Water Saving Tips During Historic Drought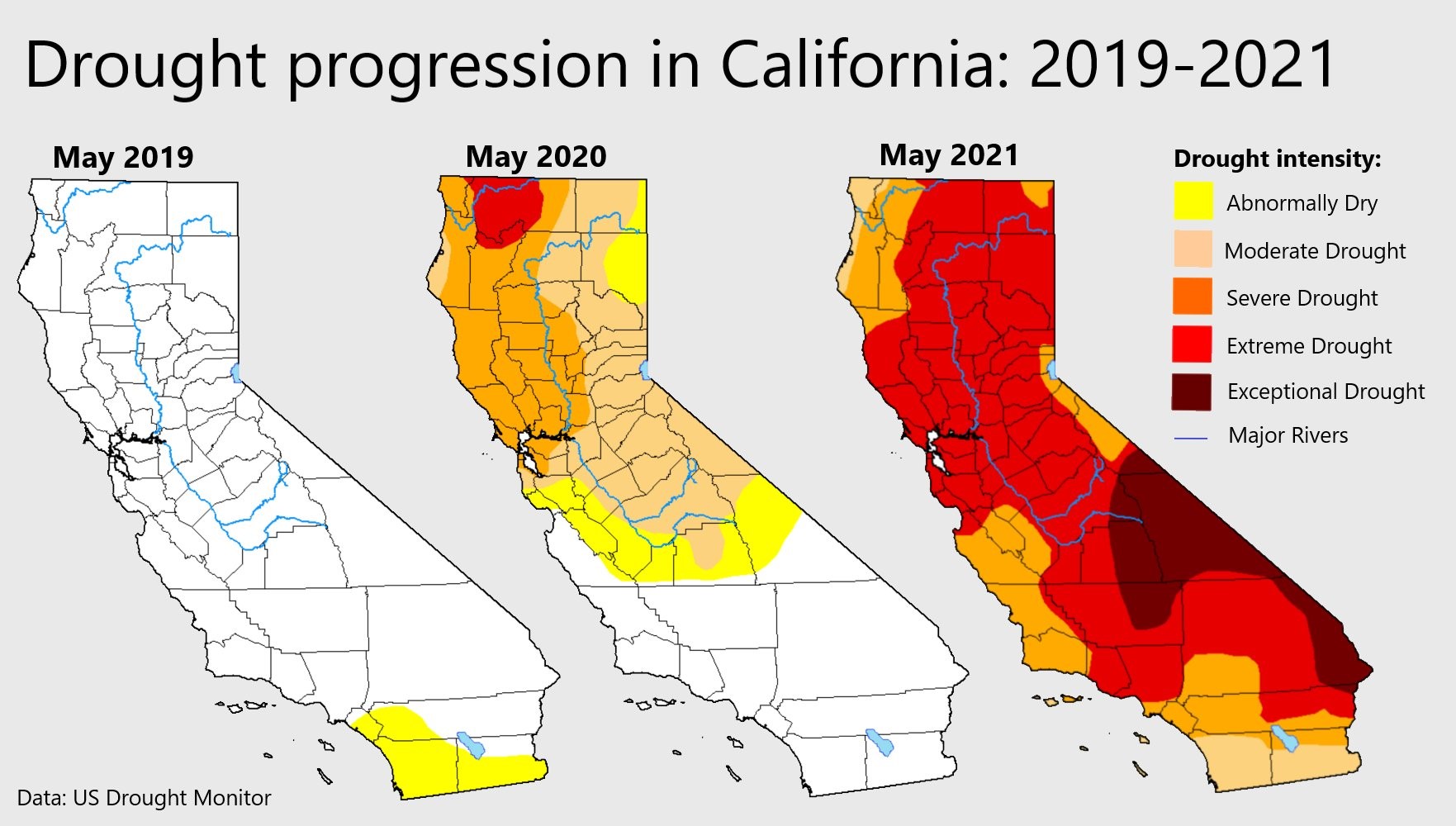 The state of California is experiencing drought conditions, placing strain on our limited water supply. The California Department of Water Resources, in coordination with the Association of California Water Agencies, the agency offers a series of tips as part of the Save Our Water campaign:
Indoor Conservation Tips
Fix leaks, including leaky toilets
Install high-efficiency toilets, aerators on bathroom faucets, and water-efficient shower heads
Take shorter (5 minute) showers
Track your water bill and meter to curtail water use
Turn off water when brushing teeth or shaving
Use dishwashers and washing machines with full loads only
Outdoor Conservation Tips
Plant drought-tolerant/resistant plants and trees
Recycle indoor water to use on plants
Refrain from watering your home landscape when it rains
Replace your grass/turf with water-wise plants
Use a broom to clean driveways, patios, and sidewalks instead of water from a hose
Water your outdoor landscape earlier in the day when temperatures are cooler
---
Upcoming Events
Community Office Hours
Need assistance with a state agency or department? Schedule an upcoming appointment to meet one-on-one with my staff on the following dates:
Visit my website to reserve your time slot!
57th Assembly District COVID Vaccination Clinics
South El Monte
I am proud to partner with Los Angeles County Supervisor Hilda Solis to bring a vaccination clinic to the 57th Assembly District
Wednesday, June 30
10 a.m. – 1 p.m.
Whittier Narrows
751 Santa Anita Ave
South El Monte, 91733 
View Flyer (English) View Flyer (Spanish)
For more information, please call (626) 350-4500.
Whittier
I am proud to announce that my office, in partnership with SPIRITT Family Services, will be hosting a vaccination clinic.
Saturday, July 17
10 a.m. – 2 p.m.
SPIRITT Family Center
8000 Painter Ave.
Whittier, 90602
You can book an appointment to receive a first-dose Pfizer vaccination by calling (562) 903-7000.
View Flyer (English) View Flyer (Spanish)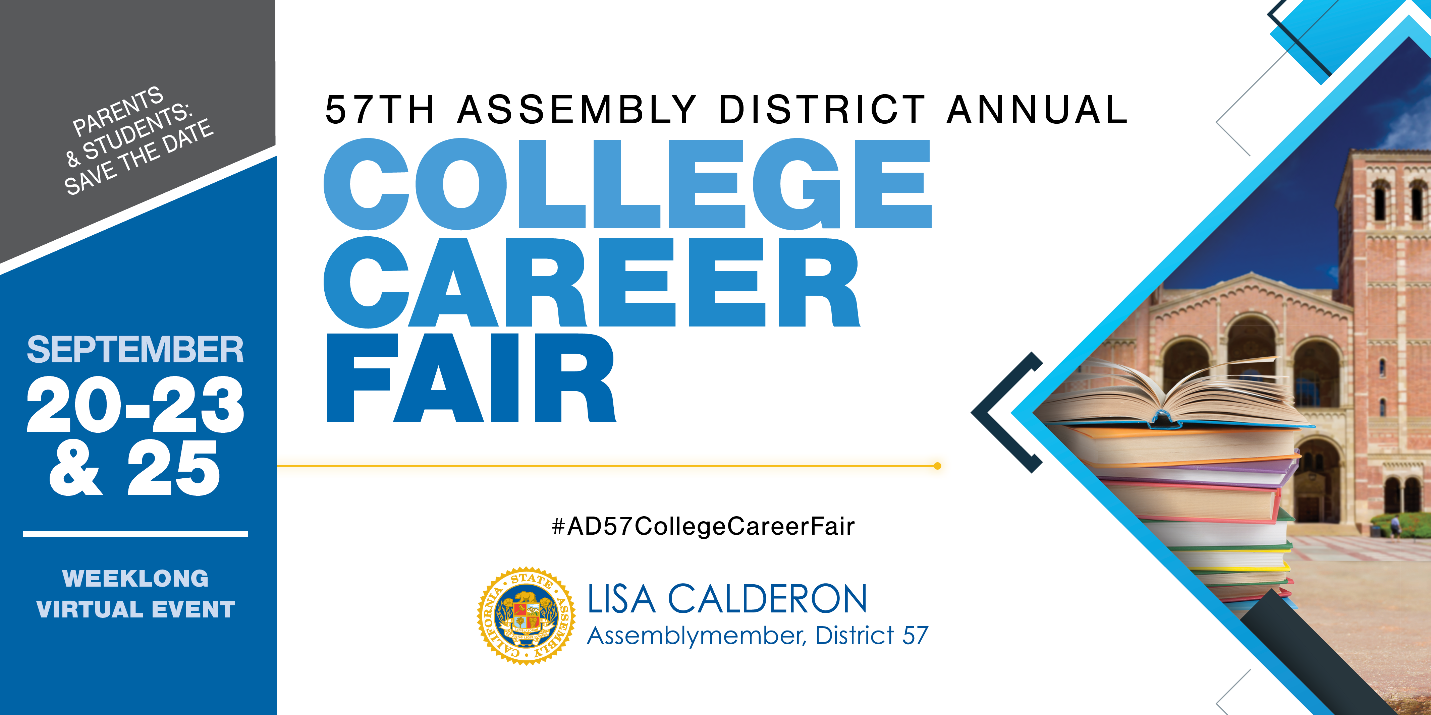 Save the Date: Annual 57th Assembly District College & Career Fair!
I am proud to announce that my office is continuing the Annual 57th Assembly District College & Career Fair! Stay tuned over the summer for more details!
Follow my social media accounts for more frequent updates.