For immediate release:
Alberto Ruiz
(562) 692-5858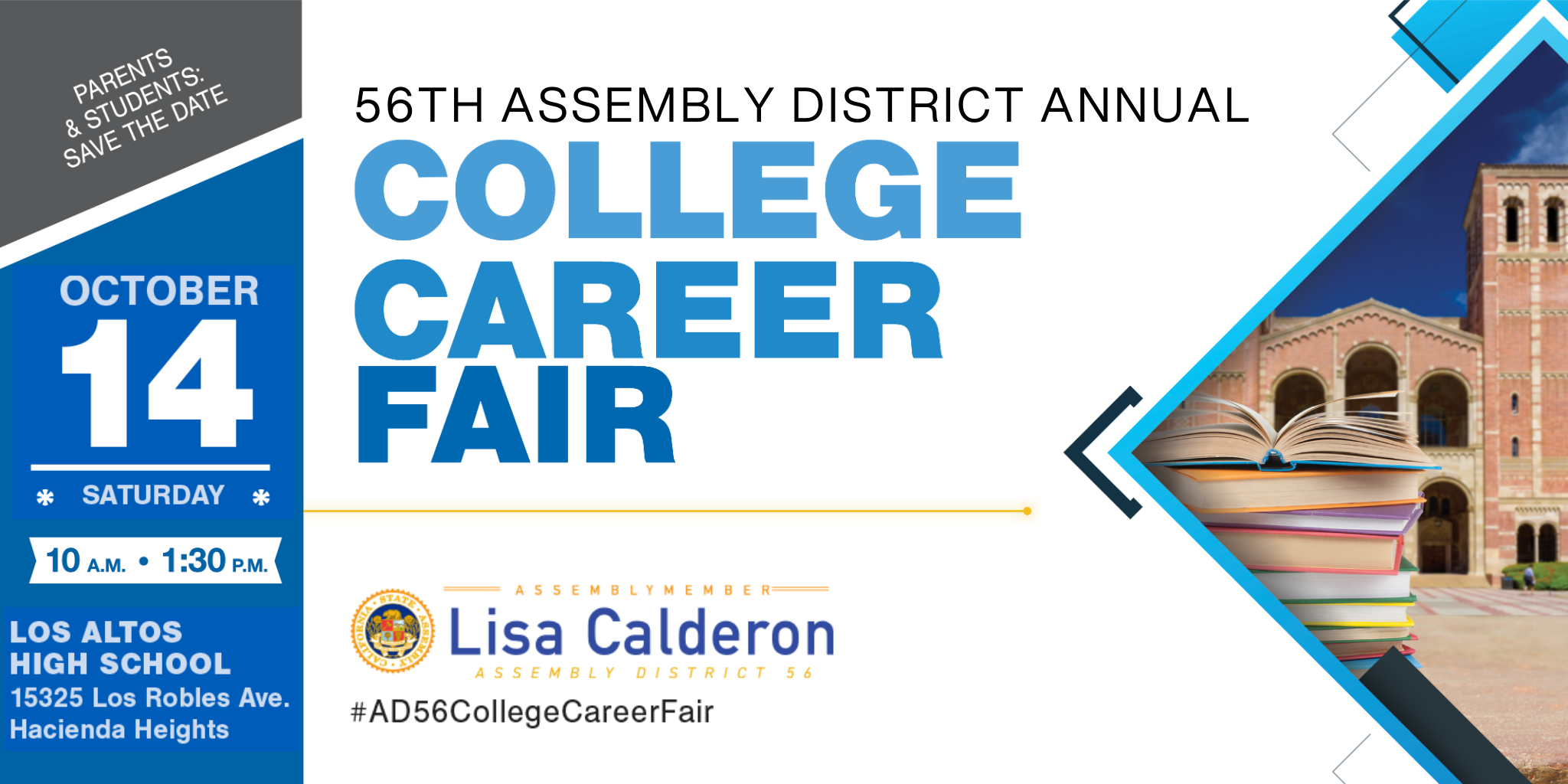 SACRAMENTO, CA – Assemblymember Lisa Calderon (D - Whittier) officially announces the date for the 2023 College & Career Fair, set to take place Saturday, October 14 at Los Altos High School.
In partnership with the Hacienda La Puente Unified School District and the Boys and Girls Club of the East & West San Gabriel Valley, the 2023 College & Career Fair hosts over 60 college & career representatives to offer resources for aspiring students. Workshops will be available in both English and Spanish where students and parents will have an opportunity to learn how to prepare and apply for college, certificate, or trade programs
Date:    Saturday, October 14
Time:   10:00AM – 1:30PM
Location: Los Altos High School
15325 Los Robles Avenue
Hacienda Heights, CA 91745
Keep a close eye on our social media for updates throughout the summer!
###