April 2022: A Snapshot of Resources
Welcome to the Spring newsletter! Here is a snapshot of important resources, news, and events from our state agencies, community based organizations, and my office.
To see real-time updates from my office, follow me on social media @AsmLisaCalderon.
---
Celebrating Earth Week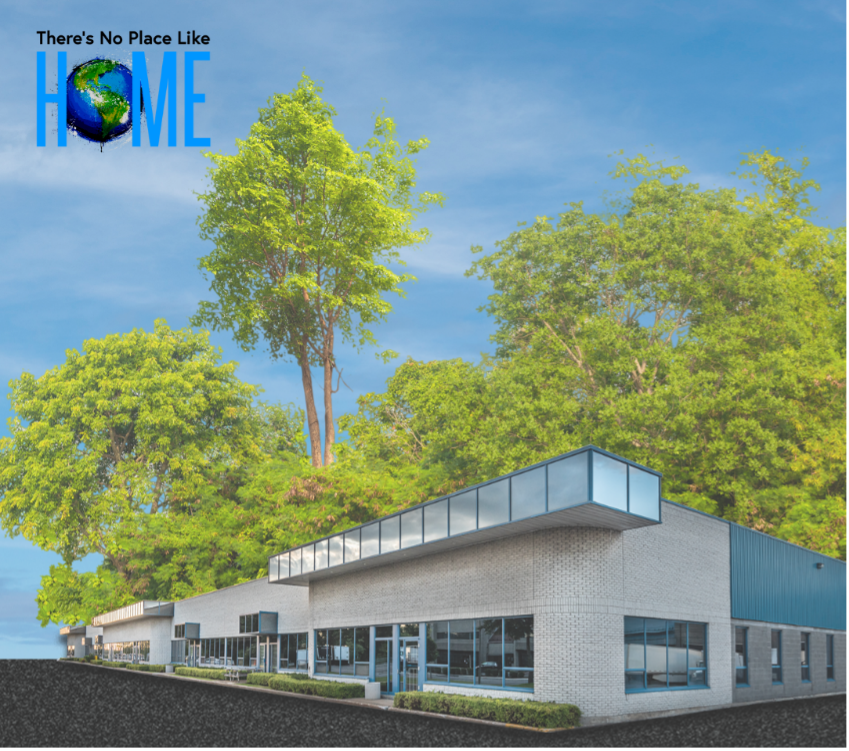 The California Legislature acknowledged the celebration of Earth Week April 16 – April 22. During this time, I was pleased to announce the following pieces of legislation, which will be integral in mitigating the effects of extreme heat in our communities.
AB 2251 – Urban forestry: statewide strategic plan: this bill would require the state to develop a strategic plan to increase tree canopy coverage by 10% in urban centers.
AB 2566 – Urban forestry: school greening projects: this bill would create a grant program to support K-12 school greening efforts in disadvantaged or low-income communities.
---
Community Events & Resources
Women's History Month
Every March, the State Assembly honors women from across the state for their remarkable contributions to the community. This year, in celebration of Women's History Month my office honored 15 distinguished women who exhibit qualities of courage, strength, and a positive vision of community in the 57th Assembly District.
Their work has been instrumental to the betterment of our communities, many of which are still recovering from the effects of the COVID-19 Pandemic. Read more about these wonderful leaders and about my Capitol Honoree.
The 2022 Greater Los Angeles Homeless Count
In late February, my office, in partnership with the Los Angeles Homeless Services Authority, hosted the 2022 Greater Los Angeles Homeless Count in Hacienda Heights. This annual census counts our neighbors experiencing homelessness and in need of our support.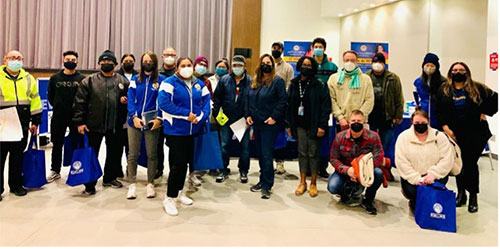 I am thankful to all the local volunteers that came out for this important event, including Supervisor Hilda Solis' Office, county staff, and members of the community.
The Homeless Count is a community-wide undertaking made possible only with the support of our dedicated volunteers, partners, civic leaders, law enforcement, and elected officials. It is a strong demonstration of our shared mission to end homelessness in Los Angeles. The data collected is critical to depicting an accurate state of homelessness in Los Angeles and will enable service providers to deliver programs and resources where they are most needed.
If you or someone you know is experiencing or under threat of experiencing homelessness, please do not hesitate to reach out to my office.
Stopping Asian Hate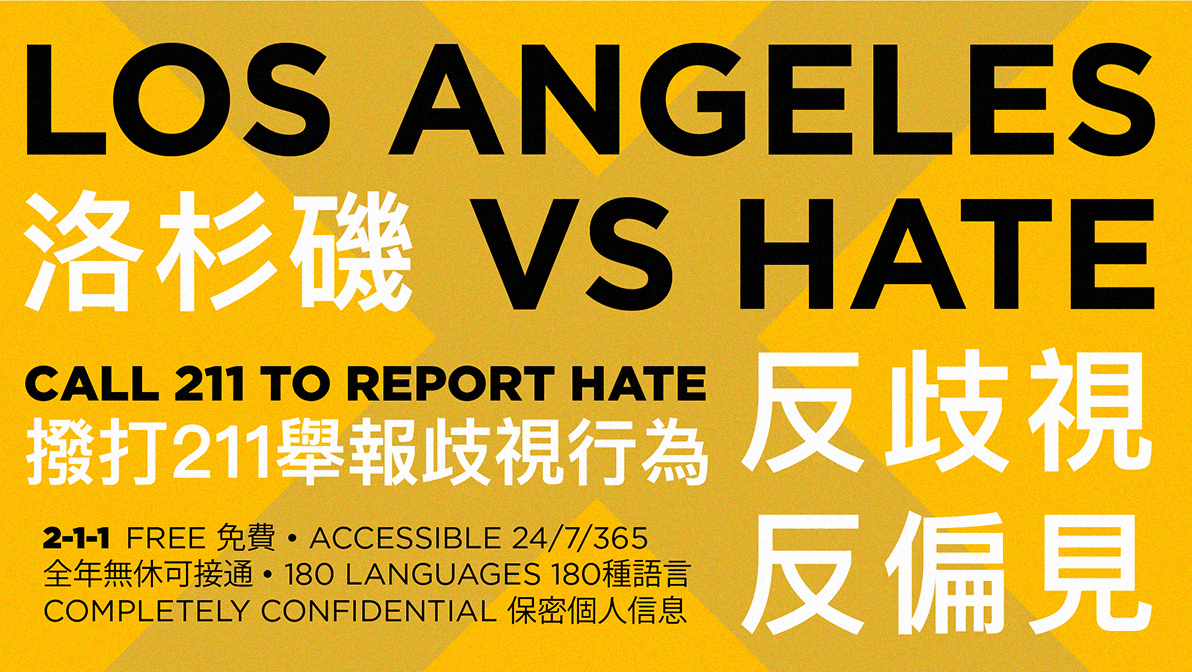 I had the opportunity, alongside my colleagues Assemblymembers Evan Low and Mike Fong, to sit down with residents and leaders of the API community to discuss topics such as public safety, education, economic recovery, and the rise in anti-Asian racism.
A report by the Stop AAPI Hate coalition, a coalition of community-based organizations and San Francisco State University, found that verbal assaults against API individuals increased by over 60%.
Call 2-1-1 to report hate.
COVID-19 Testing & Boosters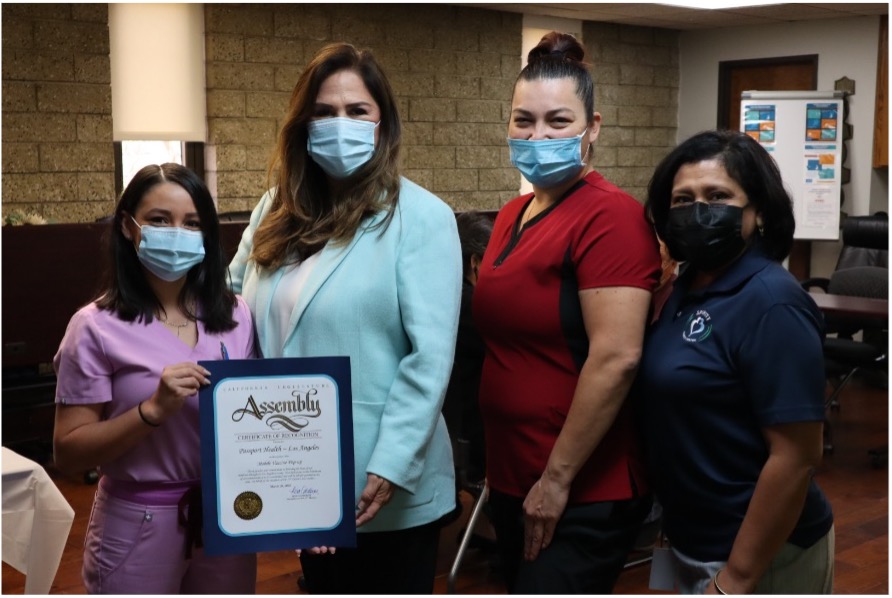 In March, my office held a mobile vaccine clinic in partnership with SPIRITT Family Services to encourage and support vulnerable populations to receive their booster shots.
Stay up-to-date on local and state COVID-19 guidance at the following links:
---
California Mortgage Relief May Be Available
$1 billion in federal funds are now available to California homeowners who have fallen behind on their housing payments or reverse mortgage arrearages during the COVID-19 pandemic.
Homeowners who have missed payments for their primary residence, faced a financial hardship during the pandemic and who meet household income eligibility requirements based on Area Median Income may be eligible for mortgage relief funds.
Money allocated through the program does not need to be repaid. Funds awarded will be paid directly to mortgage servicers, with a cap of $80,000 per home.
Interested homeowners can visit CAMortgageRelief.org to check their eligibility and apply.
Assistance is available through our Contact Center at 1-888-840-2594. For questions, homeowners can reach out to info@camortgagerelief.org.